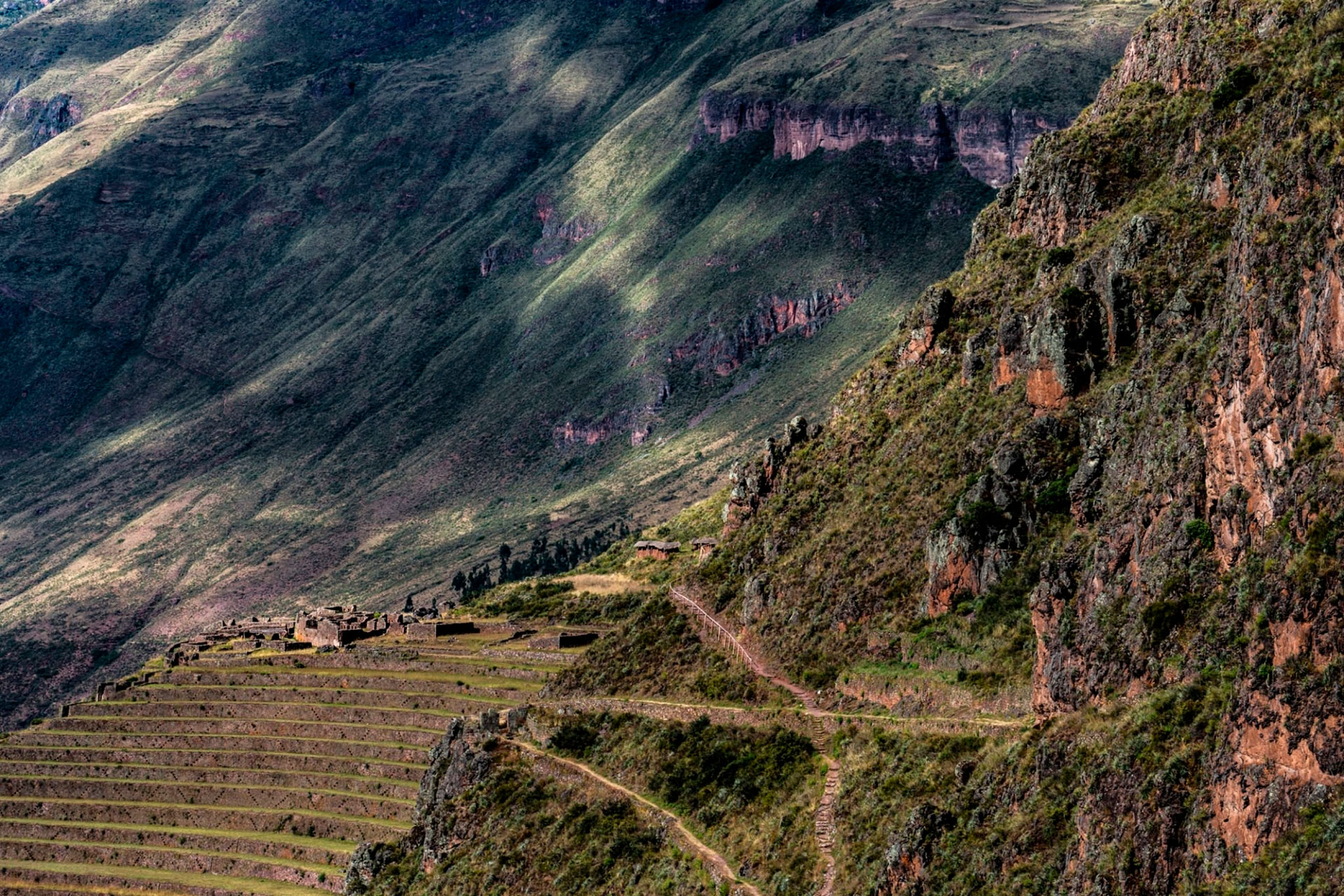 On The Paths Of The Incas
Released in early October, this archaeological site has certainly been one of the most important revelations of this year. Located on the other side of the mountain unknown Huayna Picchu, the Ministry of Culture of Peru, presented Inkaraqay, a fascinating place located just 20 minutes from Aguas Calientes; at kilometer 117 of the railway that leads to Machu Picchu Hydroelectric.
Its walls and terraces bordering its abysmal steep cliffs that rise from the depths of the valley next to a precarious bridge across the Vilcanota River to the side of the mountain.
It is thought that this place would have been devoted to agriculture and the cult of the moon. The site consists of five levels of terraces, a platform for their rituals, an observatory that is geared to the mountain Yananti and a wall that extends to the Temple of the Moon, halfway to the top of Huayna Picchu.
Apparently Inkaraqay and western mountain Machu Picchu (Andenes Orientales) side, would be integrated into the tourist circuit of the Archaeological Park, which adds to a long list of reasons to know Peru and discover its ancient wonders.